The four-seat, twin-engine, propeller-driven Diamond Twin Star DA42 is one of the most advanced light aircraft in the world.
Made of carbon-composite materials, the DA42 is strong and excellent for trainee commercial pilots. The aircraft's safety record is exceptional, and the instruments offer pilots the chance to use controls found in commercial airliner flight decks.
Technical specifications: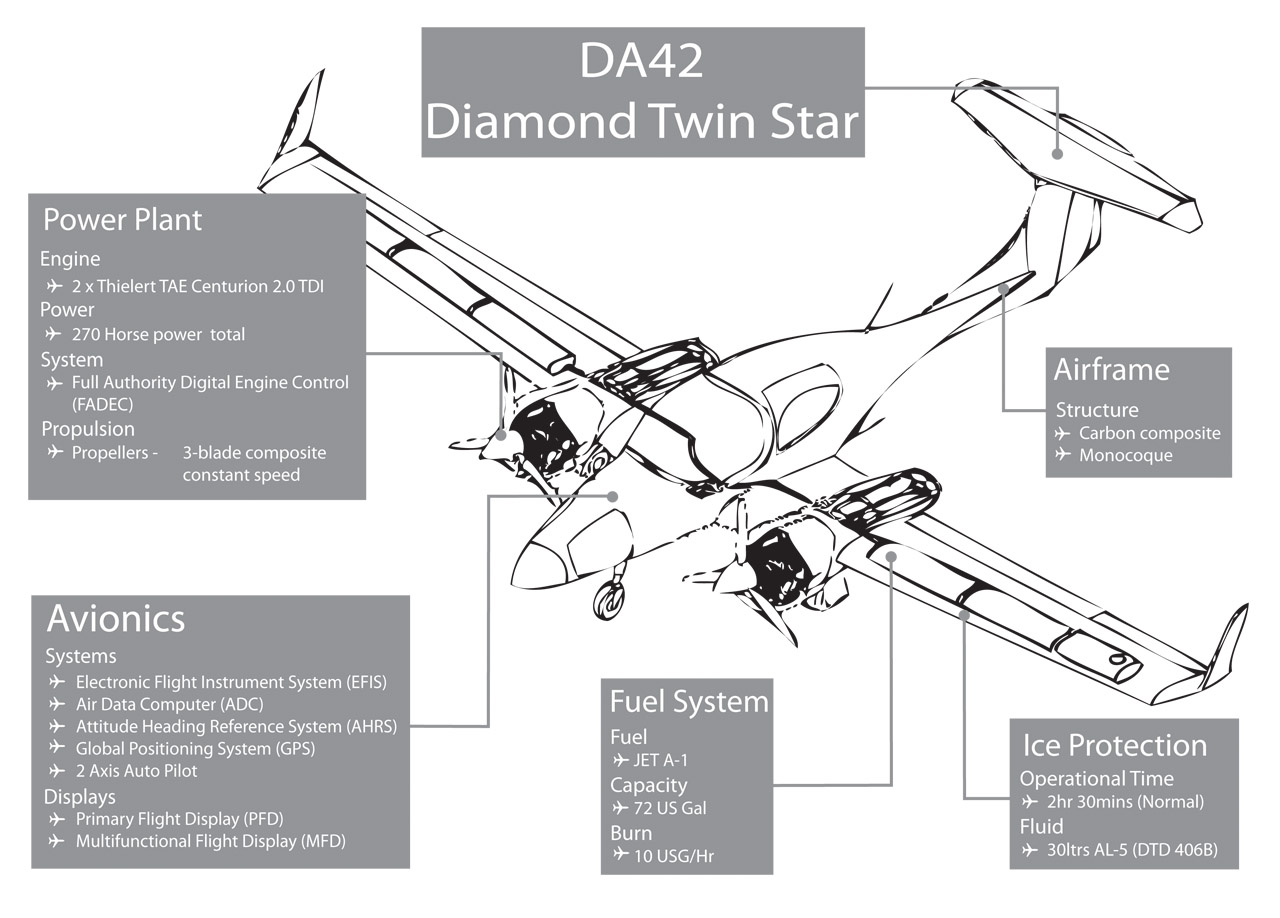 DA42 Diamond Twin Star Technical Specifications
What the manufacturer says:
"Elegant. Efficient. Superior power. Outstanding performance. Impressive long-range cruising capability.
The DA42 combines generous refinement with Diamond Aircraft's characteristic quality and sophistication. This aircraft exceeds your expectations."